Vallis Vinaria
The Valley of Wine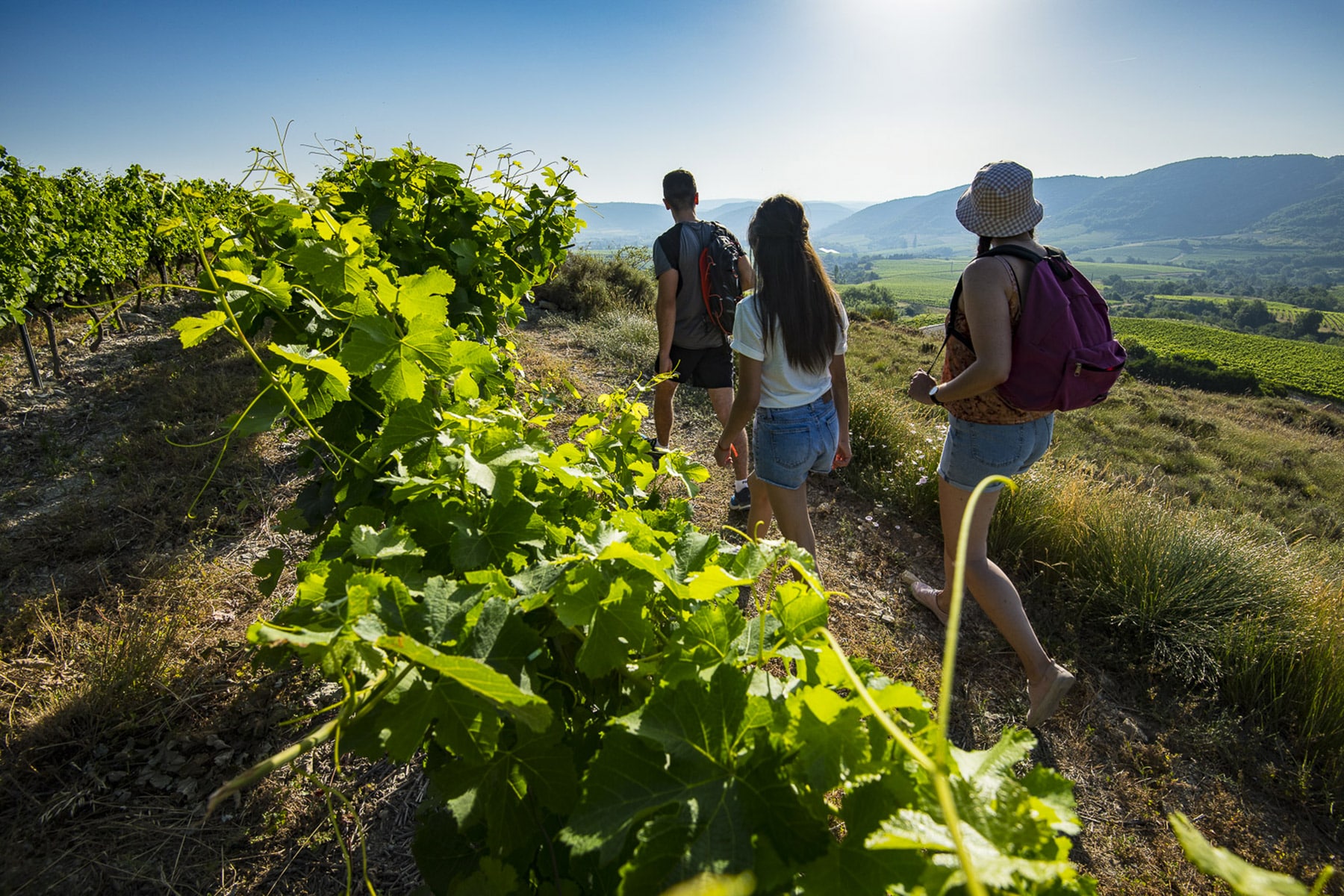 Our winegrowers and their quality wines are just waiting to awaken the taste buds!
Wine-growing and Ardèche have been synonymous for centuries now. The villages of Alba-la-Romaine, Saint Thomé and Valvignères were witness to that and still bear the traces of their wine-growing past.
The vine has always thrived in this remarkable valley set between the Rhône and the Coiron plateau. No wonder the Romans called it Vallis Vinaria (the valley of vines), which has given rise to the modern-day name of Valvignères.
Our winegrowers and their quality wines are ready and waiting to awaken your taste buds!
Today, the area carries the Vignobles et Découvertes (Vineyard and Discovery) label. And Vallis Vinaria is home to Viognier, Syrah, Grenache and other renowned grape varieties.

Trade has flourished here over the centuries thanks to the illustrious wine produced by the innumerable vines planted around Valvignères. The village has kept its architectural and wine-growing heritage to this day. The warm sun, its location and its legendary hospitality make it one of Southern Ardèche's most pleasant places.
Others idea for your stay!