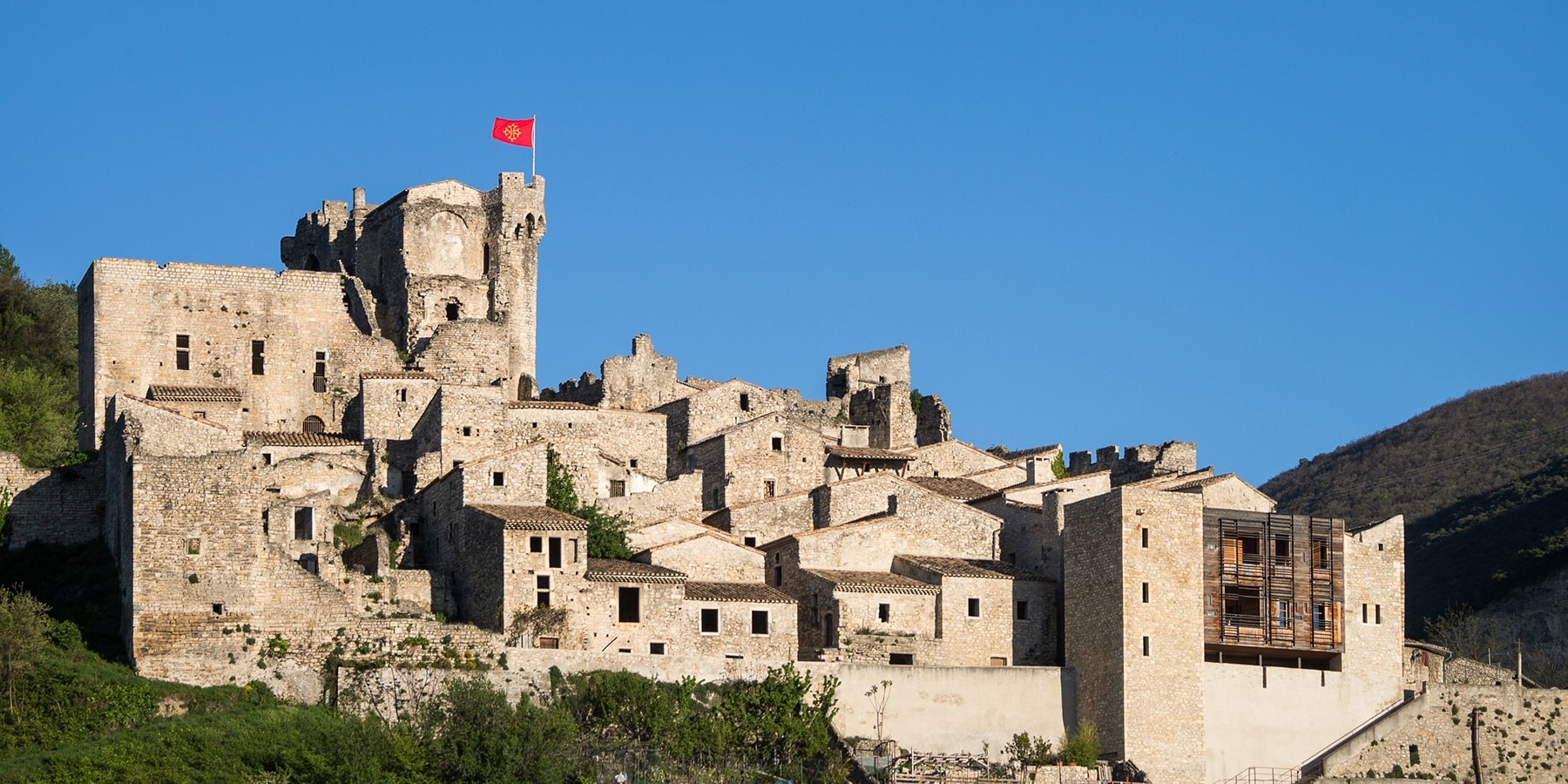 Rochemaure's Castle
Perched high on its volcanic crag
Rochemaure castle has never lost the power to fascinate young and old alike. With its impregnable tower and breath-taking 360° view over the Rhône valley, it is also a real architectural complex and characteristic example of a 12th-century fortified castle.
Cruas : a medieval village steeped in history
The medieval site was built on the hillside by the monks of Cruas Abbey so they could take refuge there in times of flood or war. During the Wars of Religion, it was an important centre and was besieged 3 times by the Protestants. Today, there are numerous cultural events and visits on offer all year round.
Alba la Romaine's Castle
The Castle of Alba-la-Romaine was built in the 11th century by the bishops of Viviers on top of a basalt dyke. It was originally a simple keep. Redesigned and enlarged by successive lords, it is now listed as a Historic Monument and retains its "late Renaissance" style typical of the 17th century.
---
Other architectural gems
on Porte Sud Ardèche territory