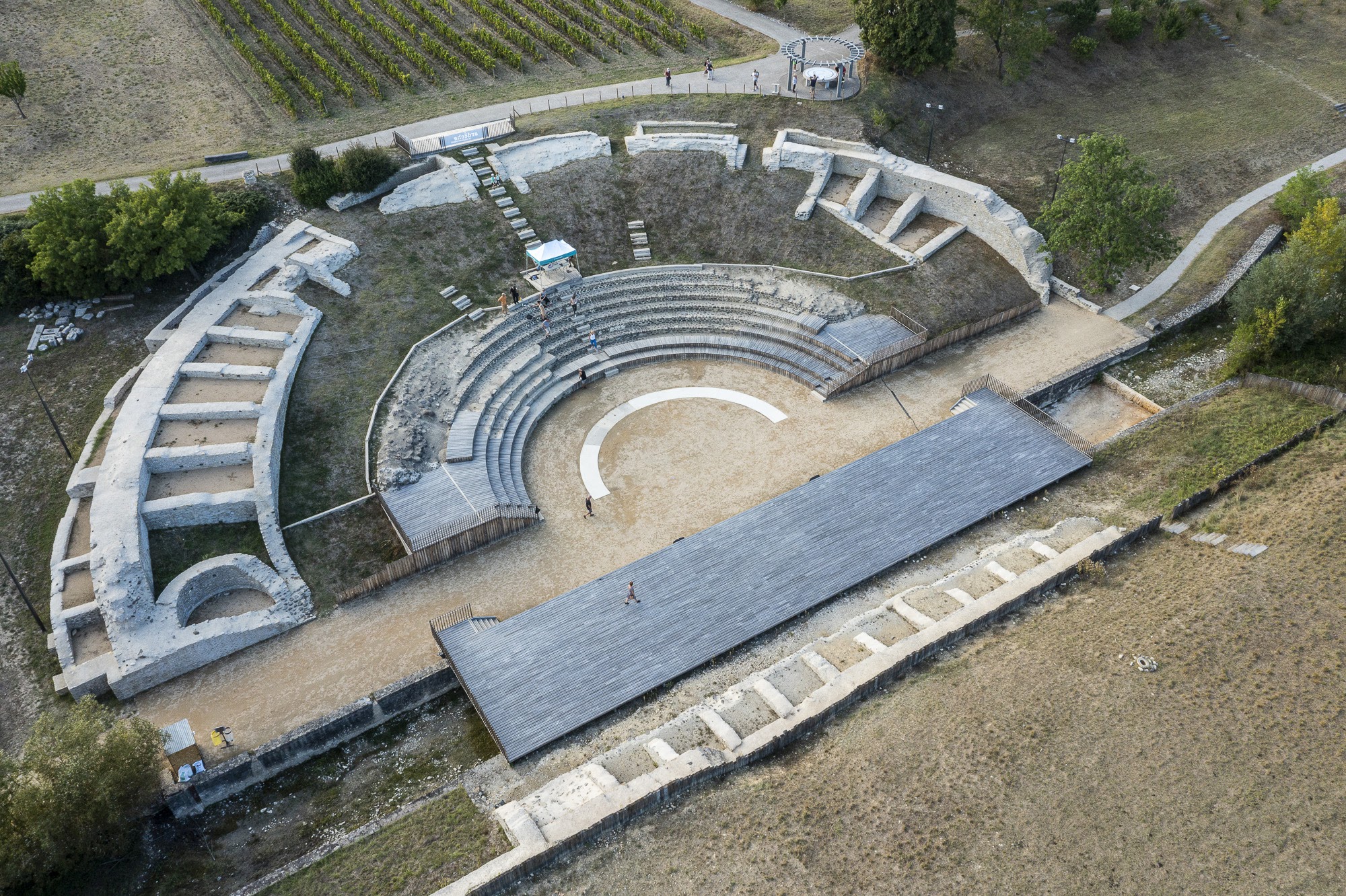 Come and discover Alba Helvorium, an ancient Gallo-Roman city, located on the left bank of Alba-la-Romaine's Escoutay river. It was the capital of the Helvian people, more than 2,000 years ago. The remains rediscovered under the vines in the 19th century are proof of the greatness of this ancient Roman capital which covered more than 30 hectares.
The Gallic tribe, who occupied all the south of Ardeche, gradually became Romanized from the 1st century BC on.
The city was connected to the Empire thanks to the network of roads and the Rhone river, which were both instrumental to the spread of Roman civilization, culture and trade.
Classified as a historical monument since 1959, the ancient theater of Alba-la-Romaine represents the heart of the city of Alba Helvorium.
The walk through Alba-la-Romaine's vineyards takes you around the different remains of the ancient city. You can stroll around the forum and the sanctuary of Bagnols, where part of the monumental statue of a deified emperor was uncovered – it now constitutes the major piece of the Museum. You can also browse around the ancient theatre whose stage was built above a stream and the monumental centre, seat of the various Roman institutional buildings. These remains reveal the importance of this economic, political and religious capital of the vast administrative territory of South Ardèche.
The ancient theater of Alba-la-Romaine was classed as a historical monument in 1959 and was at the heart of the city of Alba Helvorium.
The inhabitants of the city used to meet there to attend the different shows and events. Today, this building still hosts many events.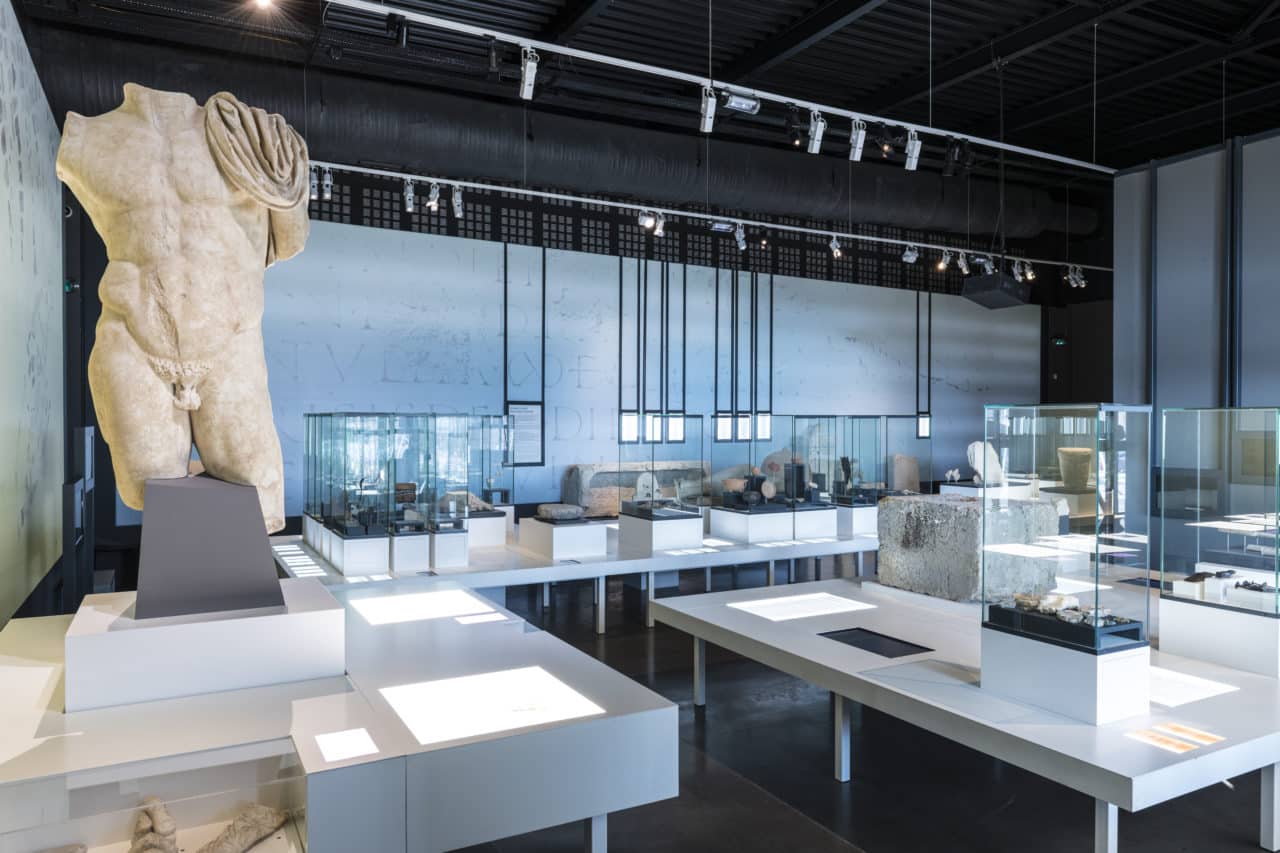 Poursuivre votre visite
MuséAl, the archaeological museum
The archaeological site is open all year round. Explore it, then take a look round the archaeological museum of Alba-la-Romaine.
At MuséAl, the magnificent collection of everyday objects, found during various archaeological excavations, will help you understand the life of the inhabitants of an ancient capital.
This museum, opened in 2013, offers a rich cultural and educational programme for all.