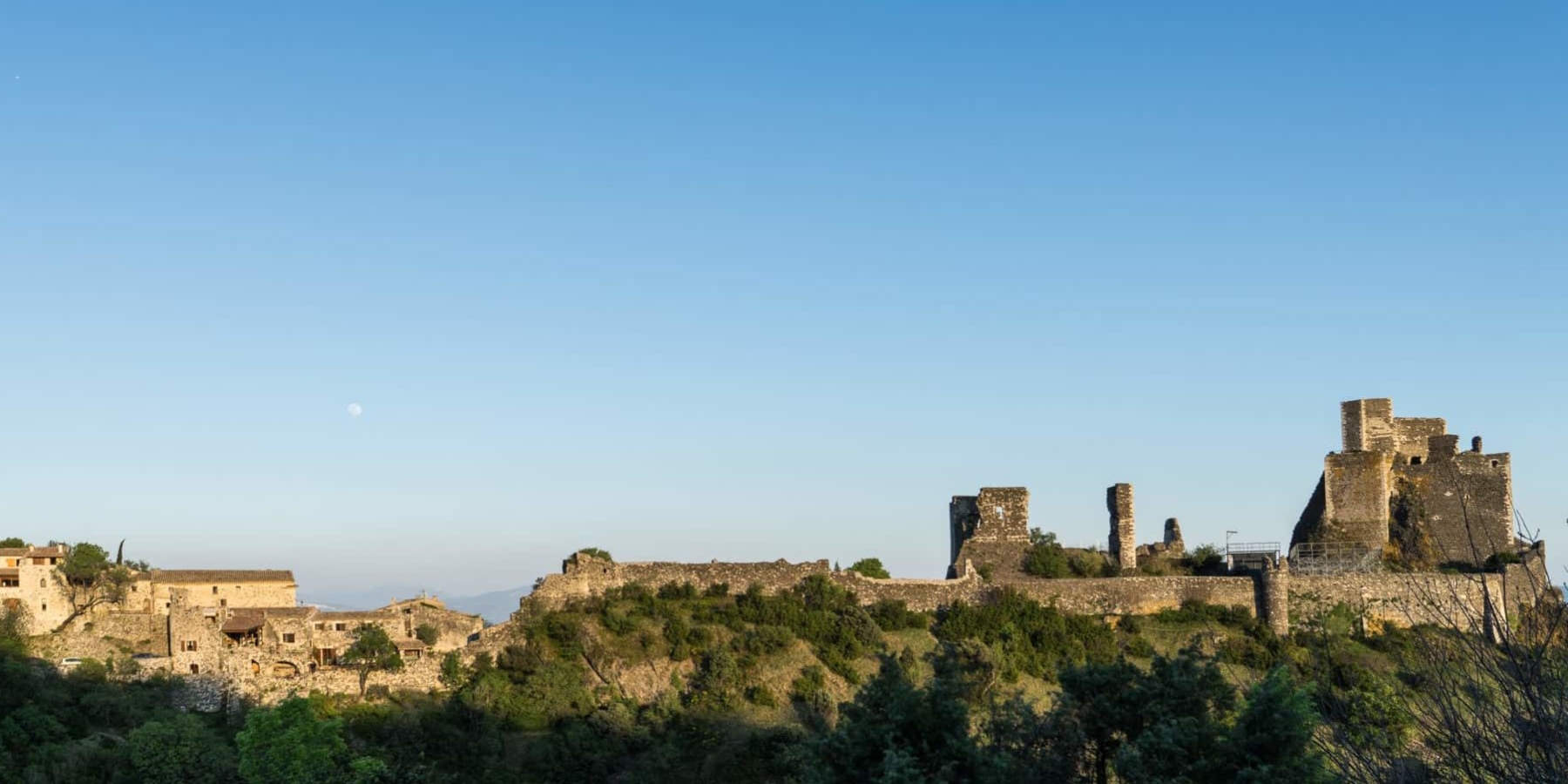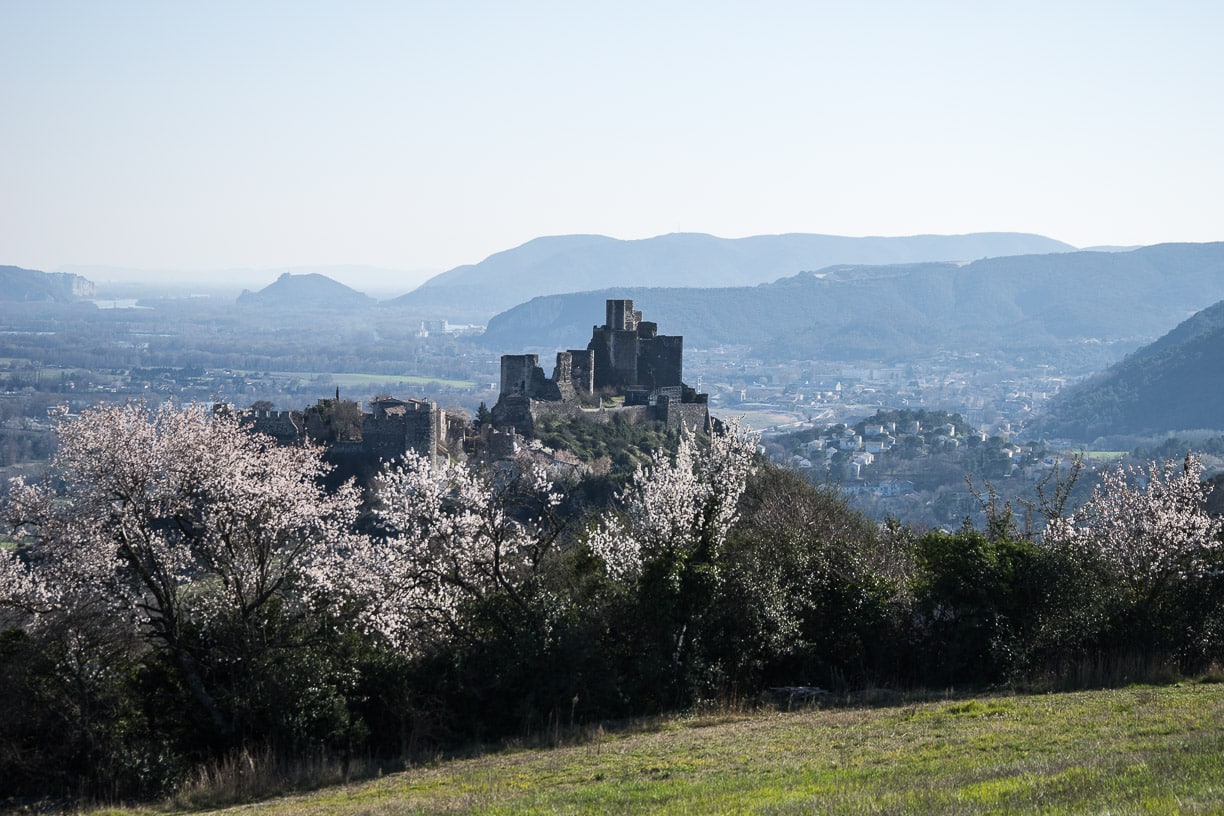 UNAFFECTED BY TIME
Rochemaure castle has never lost the power to fascinate young and old alike. With its impregnable tower and breath-taking 360° view over the Rhône valley, it is also a real architectural complex and characteristic example of a 12th-century fortified castle.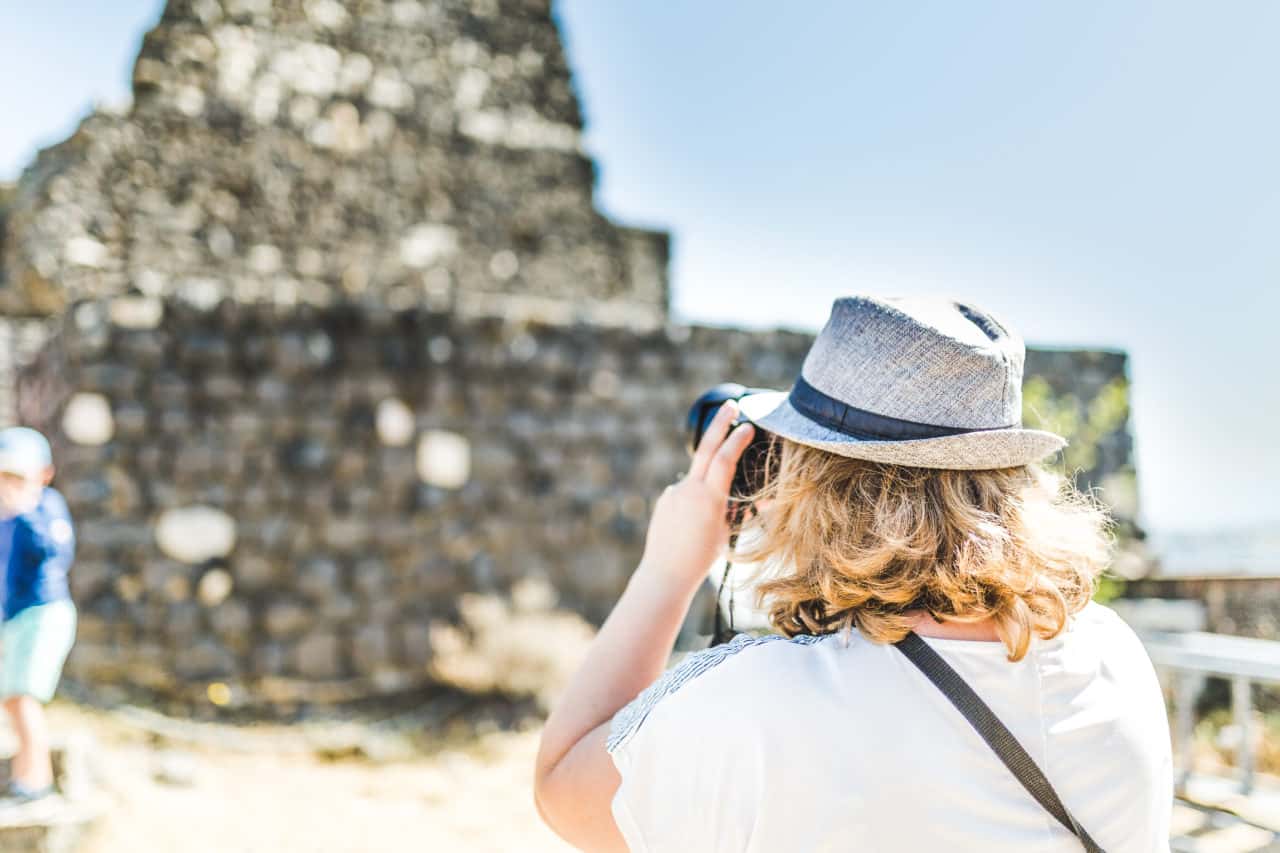 INCREDIBLE
Basalt from the nearby Coiron plateau and limestone from the neighbouring quarries in Cruas provided the materials to build this castle and its fortified village of undeniable beauty.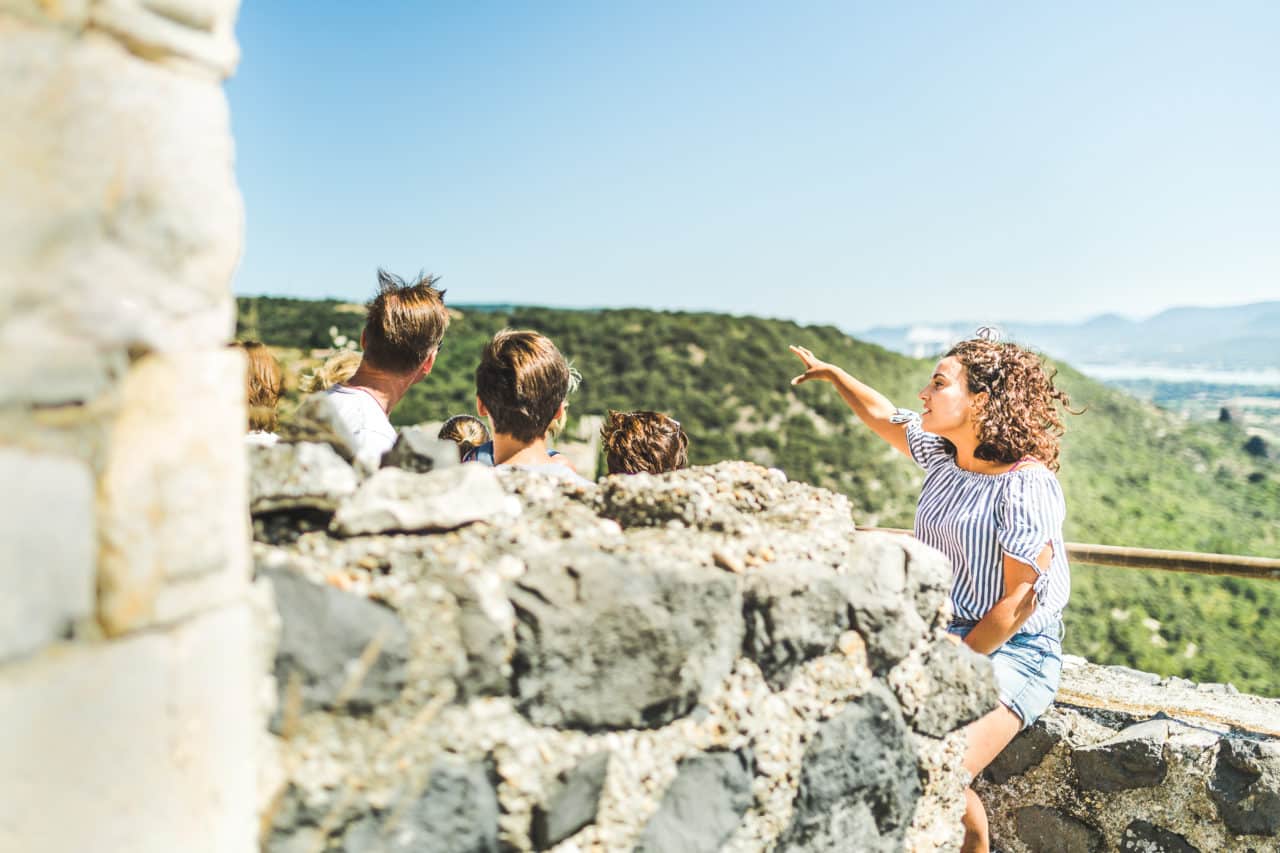 A SPLENDID VIEW
Perched high on its basalt crag above the Rhône valley, Rochemaure castle was no doubt built by the Adhémar family in the 11th and 12th centuries. It has not yet yielded up all its secrets ! From the charming fortified village visitors enjoy a stunning view over the mighty river below.
An emblematic site
to visit with friends and family !
FOLLOW OUR TOURISTIC GUIDE…
Guided tour of Rochemaure's castle
More information on the button below
ENTRANCE FEES
Openings
From 01/07 to 31/08, daily.
Open tour : from 10 am to 1pm and from 4 pm to 7 pm.
Guided tour at 10 am and 4 pm ; duration 1h.
Prices
Adult: 3 to 5 €
Group adults: 2.50 € (Get 1 free admission if more than 20 people).

Free entry for children < 18 years, Job-seeker, the students, disabled people.
Group rate available for > 10 people.

Free entry for children < 18 years, Job-seeker, children accompanied by an adult, the students, disabled people.
Payment method(s) accepted
Services
Pets welcome
Tourist brochures
Guided tours
Average length of visit : 60 min
Average length of visit for groups : 75 min
Rochemaure castle
Chemin du château
07400 Rochemaure
AROUND…