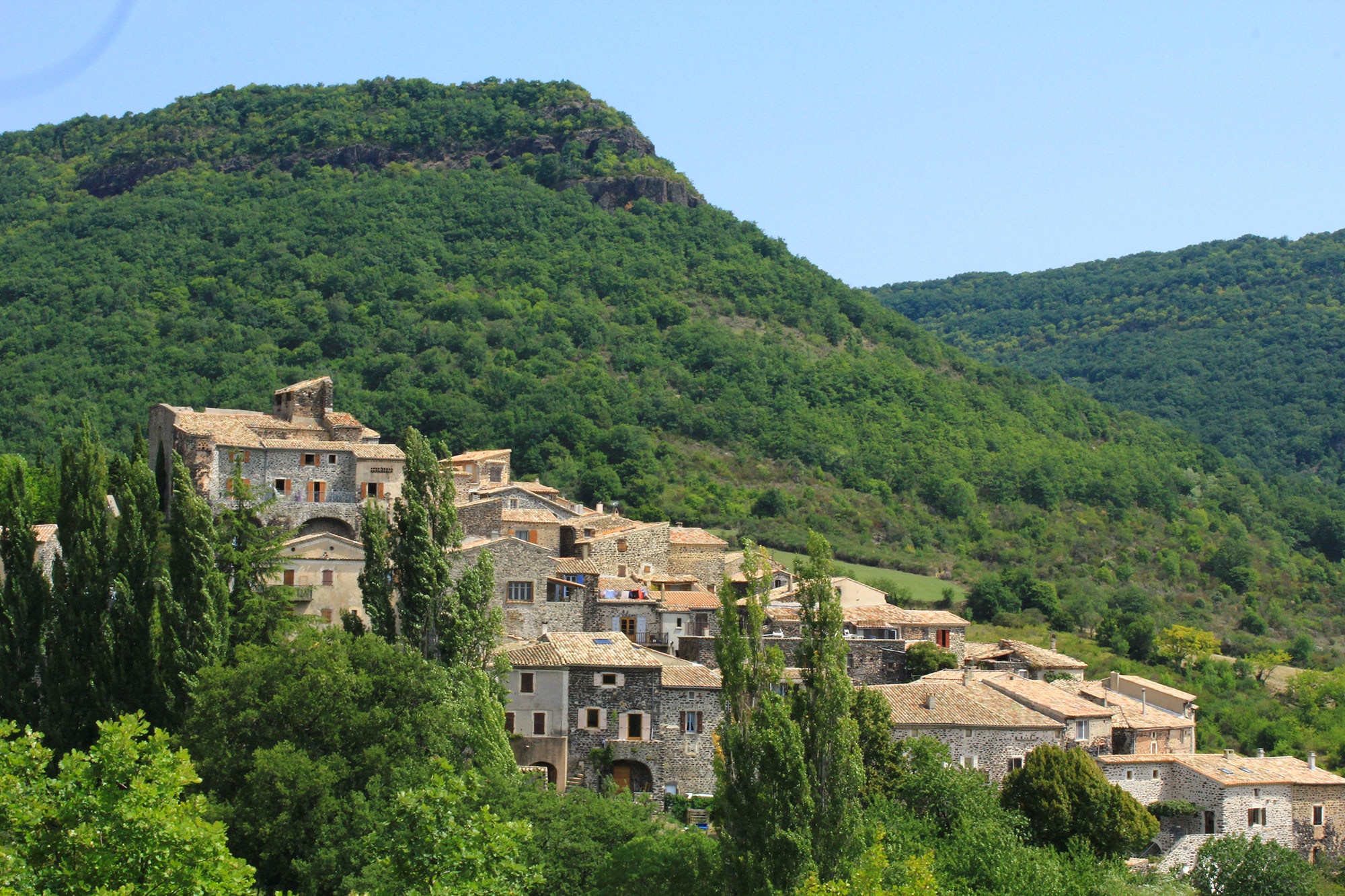 Aubignas
Nestling at the foot of the Coiron hills
The dwellings of Aubignas cascade down to the river Frayol and from the wash-house with its three-arched fountain on the square, you can hear the gurgle of its waters.
There was room for all … the sheep and cattle could drink while the washerwomen went about their laundry. Stroll through the village's maze of alleys and architectural oddities before stopping off for refreshments at Pie sur l'Amandier café.
Learn about its industrial past : The volcanic rock surrounding the village was a source of raw materials for several decades. The Basaltine company produced road-surfacing, railway ballast and kerbstones until 2005. At the entrance to the village, L'Espace Basalte's information panels and display of materials will tell you all about its industrial past.
THE COUNTRY LIFE
Local Flavours
at "GAEC de la Pignatelle" collective farming group
GAEC La Pignatelle sells its produce direct to customers : free-range poultry and seasonal fruits including cherries, peaches and apricots! Come to the family-run farm for a mouth-watering visit.
---
Explore around