Saint Vincent de Barrès
Perched and fortified village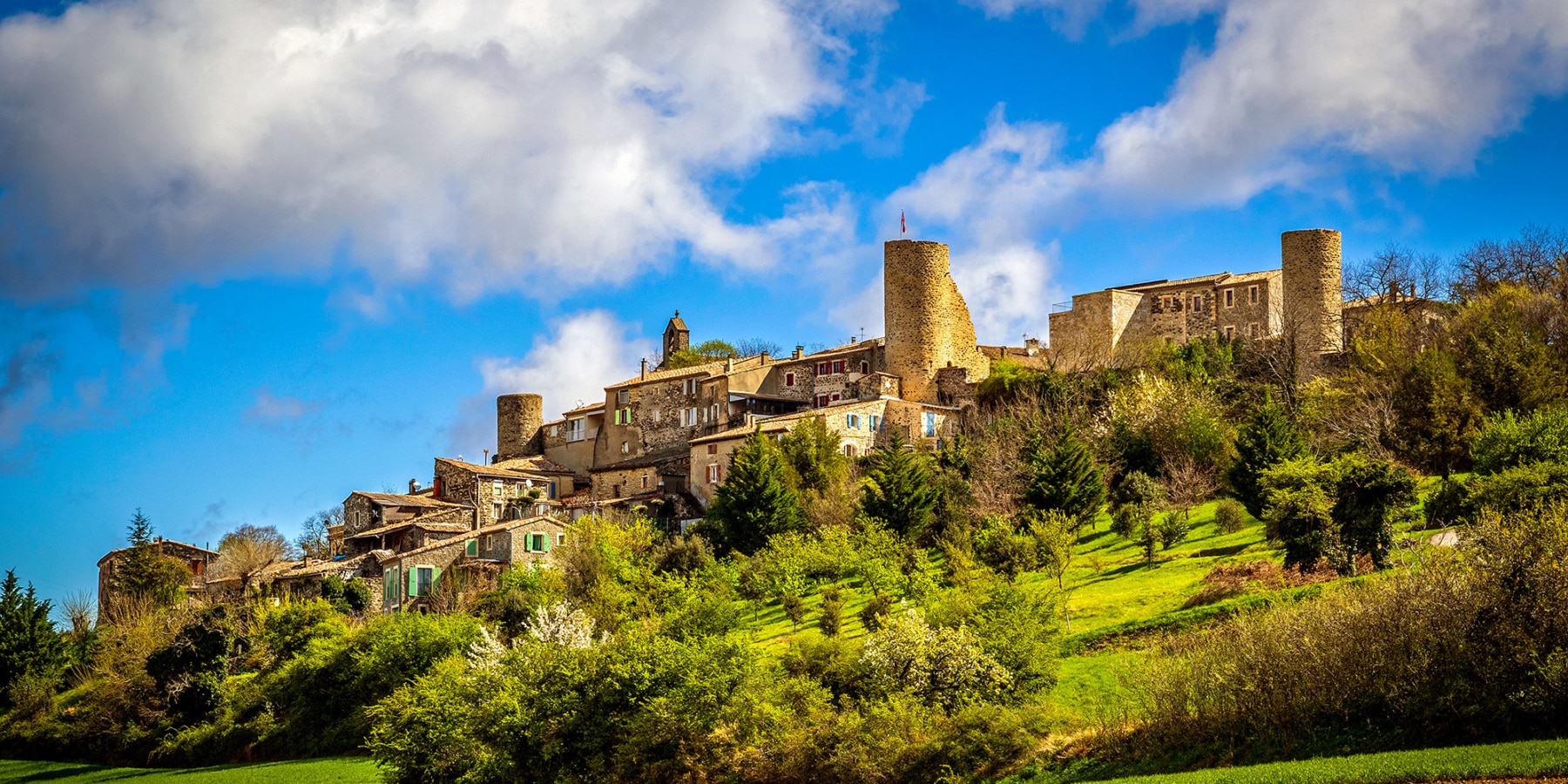 Photo Une @ Michel Rissoan
© Michel Rissoan / © Nicolas Ansourian
Saint-Vincent-de-Barrès
Village of great character and « Petite Cité de Caractère »®
Wander around the narrow winding streets of the village of character of Saint Vincent de Barrès and step several centuries back into the Middle Ages.
One example of the time-warp is the old castle courtyard which now houses the village's Council offices and medical centre. Perched high on its volcanic crag, the village also offers a breath-taking view over the surrounding hills with their unusual geological landforms.
Meet
the craftsmen there
The association of "Creator Craftsmen" welcomes visitors on the lookout for new encounters and exchanges. Book-binding, the art of illumination, basketwork, wrought iron work, screen-printing, pottery will hold no secrets from you … you can even learn how to make a skateboard !
In Saint Vincent de Barrès, arts and crafts continue to thrive and find their niche in the old medieval shops. Many of the craftsmen invite visitors in to explain their trade and share their passion.
Pay close attention!
Follow your guide! Take a tour and explore the village. For mores informations, contact the Office.
Flip through the Character Villages guide