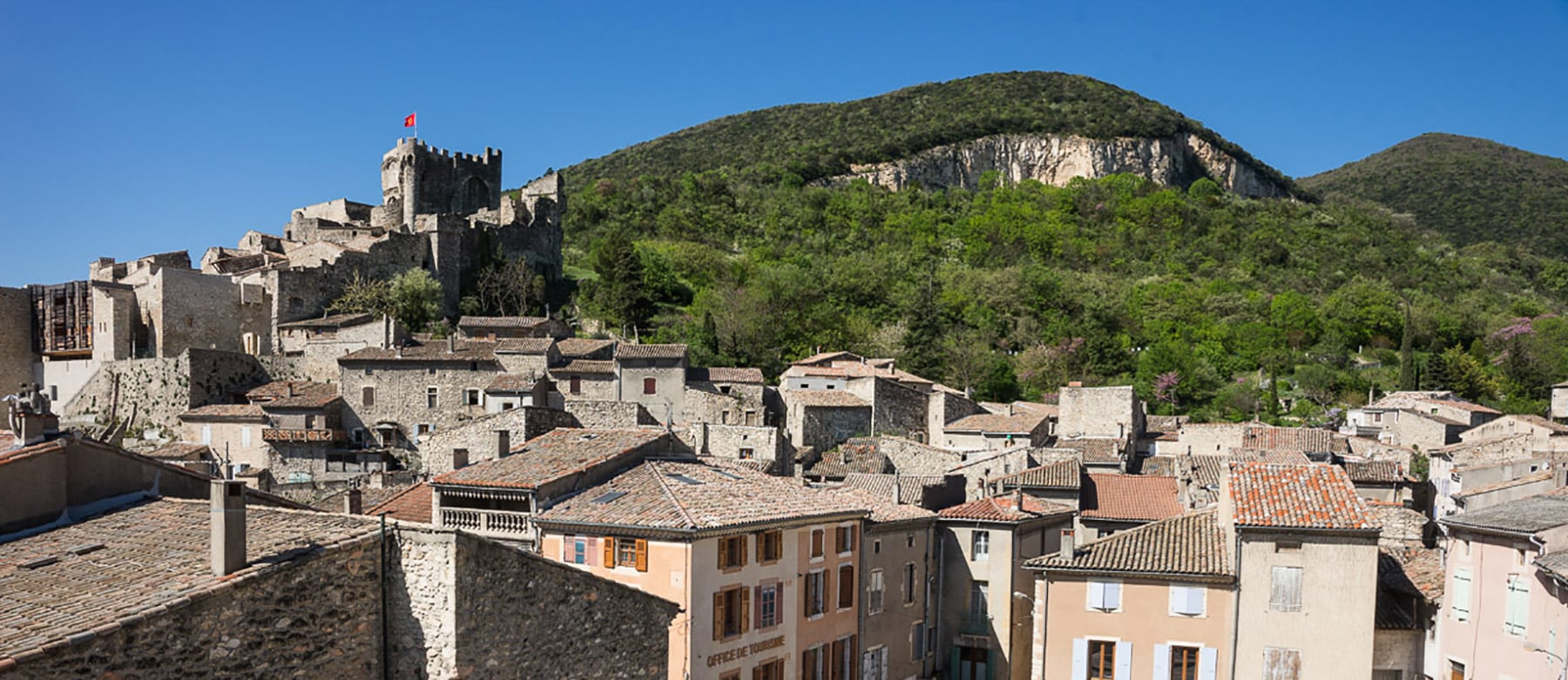 Beauty preserved
Cruas,Medieval Cruas bares its soul to the more inquiring visitor
Strung out alongside the Rhône at the foot of the white limestone quarries, the village of Cruas has amassed a rich historical and industrial heritage.
The medieval site was built on the hillside by the monks of Cruas Abbey so they could take refuge there in times of flood or war. During the Wars of Religion, it was an important centre and was besieged 3 times by the Protestants. Today, there are numerous cultural events and visits on offer all year round.
Explore
the outstanding masterpiece in Ardèche
© Nicolas Ansourian / © Tristan Zilberman


Pay close attention
Follow your guide !
Let's head into the abbey-church to explore one of Ardèche's gems of Romanesque art brought to light again just a few decades ago.
The further visitors penetrate into the church, the more they are astounded by its beauty and potent energy. They are both astonished and fascinated by the very rare monastic tribune and the quality of its carvings. The 11th-century crypt houses a man at prayer and several other sober sculptures. Take note … a treasure trove lies concealed within this incredibly enchanting edifice.
André Auclair
Museum
The André Auclair Museum is a unique meeting place where art-lovers can exchange ideas. A permanent exhibition retraces André Auclair's works. Contemporary pieces of art are also on display here.
Museum
of sports
France's second biggest sports museum started up when an inveterate aficionado got together a collection of souvenirs belonging to great sporting personalities from all fields. Today, many precious mementos of exploits, defeats and victories are on display here.
Cruas-Meysse
nuclear power plant Visitor Centre
Come and find out more about energy and the production of electricity at Cruas-Meysse nuclear power plant., There are displays, talks, fun and educational activities for all ages on offer all year round.
---
Explore around