Vallis Vinaria
Valvignères
Valvignères
Absolutely captivating
Wine-growing and Ardèche have been synonymous for centuries now. The villages of Alba-la-Romaine, Saint Thomé and Valvignères were witness to that and still bear the traces of their wine-growing past. The vine has always thrived in this remarkable valley set between the Rhône and the Coiron plateau. No wonder the Romans called it Vallis Vinaria (the valley of vines), which has given rise to the modern-day name of Valvignères.
Today, the area carries the Vignobles et Découvertes (Vineyard and Discovery) label. And Vallis Vinaria is home to Viognier, Syrah, Grenache and other renowned grape varieties.
Trade has flourished here over the centuries thanks to the illustrious wine produced by the innumerable vines planted around Valvignères. The village has kept its architectural and wine-growing heritage to this day. The warm sun, its location and its legendary hospitality make it one of Southern Ardèche's most pleasant places.
Hiking
In the heart of the vineyard
3 hikes will allow you to discover the landscape, plantlife and architecture of Valvignères and its valley.
If you should walk up to the panoramic map at the top of the hill overlooking the valley of vines, you'll find an amazing view.
Follow the guide….
Our guide will take you to discover the village on gourmet, fun walks during school and summer holidays!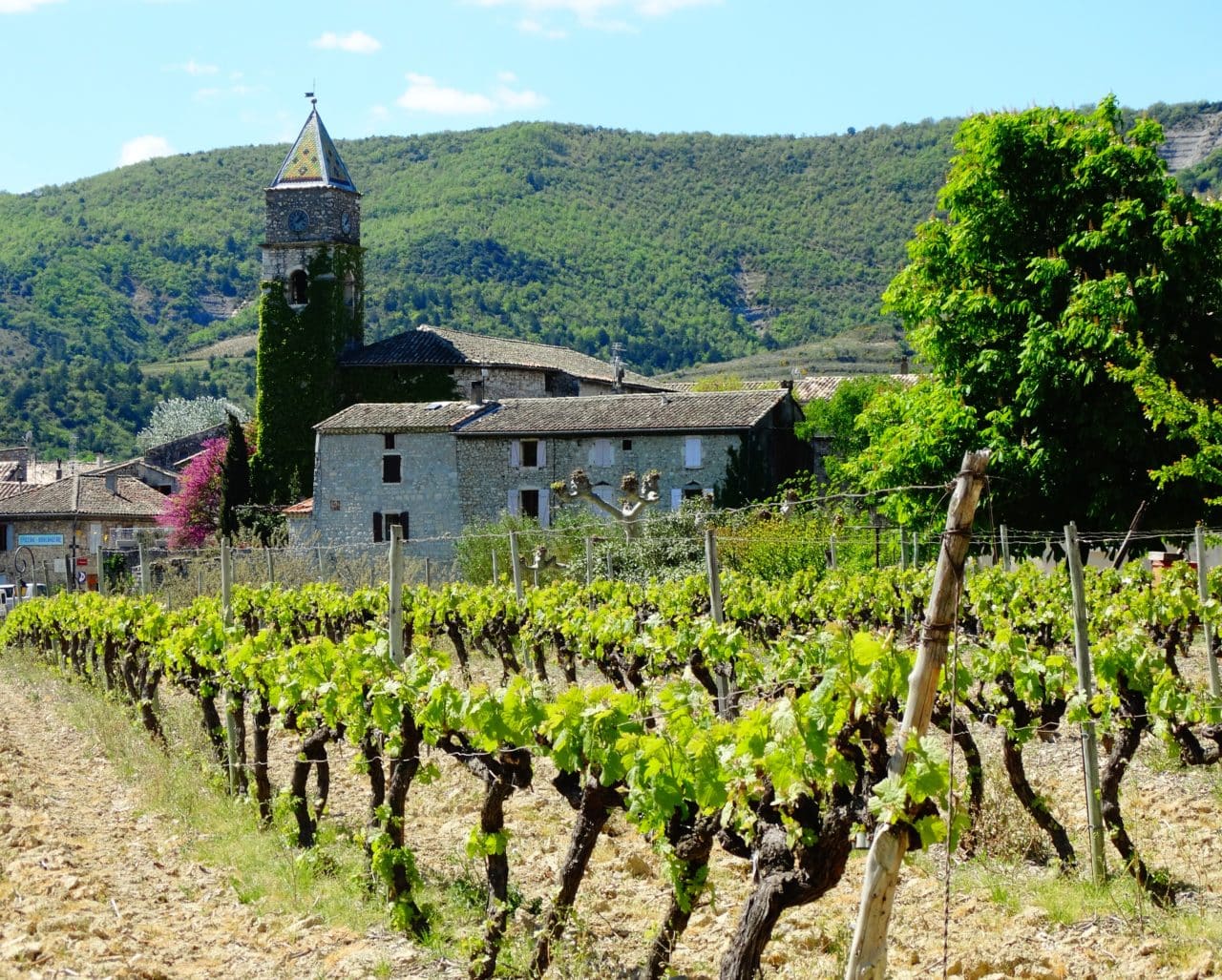 From season to season
Rich in colour
Lavender blue, burnished copper, winter cold and spring rebirth … the four seasons offer a changing spectacle throughout the year here in Valvignères. In summer, the lavender plantations take centre stage in the countryside around. The copper colours of autumn blend perfectly with the stone-built houses. Beautiful winter days invite you to wander round Valvignères. And then, spring returns and everything comes alive.
Explore