Rochemaure
A Medieval village full of history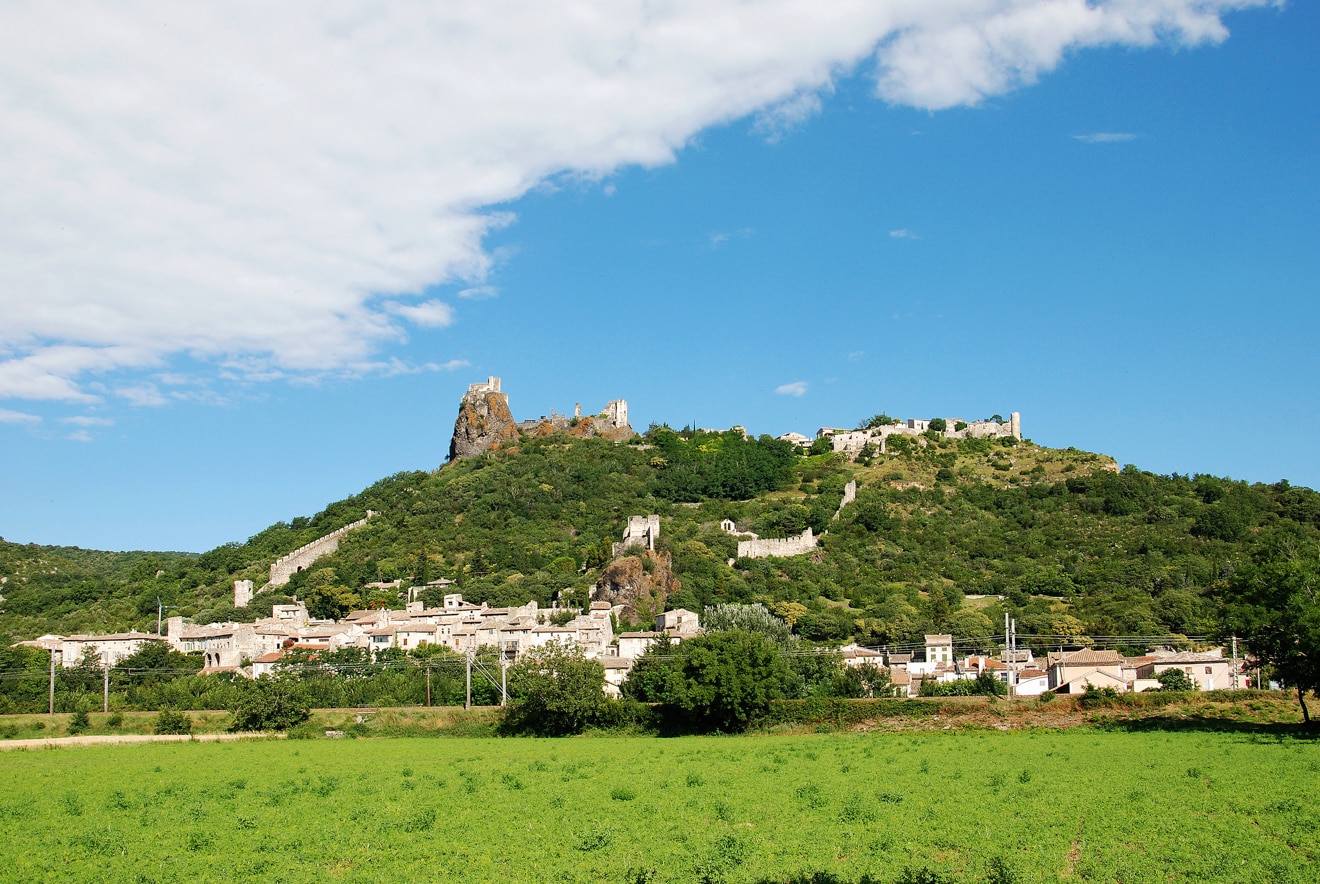 © Tristan Zilberman / © Nicolas Ansourian
In Rochemaure
Feel the soul of the old buildings
Rochemaure's medieval village is steeped in history. Its position in the Rhône Valley alongside the département of Drôme made Rochemaure a strategic site. This village of character also boasts an exceptional scenic heritage, standing as it does at the foot of the hills below the Coiron plateau and the now extinct Chenavari volcano.
It is one of Ardèche's richest villages in terms of historical heritage with its 12th-century castle, 13th-century Notre Dame des Anges chapel and 19th-century church and suspension bridge.
Where buildings and countryside come together, even if the remains of Rochemaure castle stand high above, the black basalt robes of this village of character will also enchant you.
Pay close attention, follow your guide!
Come and explore Rochemaure's Castle
Castle of Rochemaure
Unaffected by time
A place to escape to, both Medieval and chivalrous! Rochemaure Castle has never lost the power to fascinate young and old alike. With its impregnable tower and breath-taking 360° view over the Rhône valley, it is also a real architectural complex and characteristic example of a 12th-century fortified castle.
Basalt from the nearby Coiron plateau and limestone from the neighbouring quarries in Cruas provided the materials to build this castle and its fortified village of undeniable beauty.
Follow the guide and explore Rochemaure castle with or without her!
The breathtaking
Himalayan footbridge
The Himalayan footbridge near Rochemaure attracts over 100 000 curious explorers of all ages every year. Trip Advisor has recently awarded it a Certificate of Excellence which spotlights the great sense of wonder visitors feel. As you follow the ViaRhôna, you will cross it either on foot or on your bike. Enjoy a really exhilirating experience. All we can says is… share it wholeheartedly!
Flip through the Character Villages guide